Video Content is Essential for building your Personal Brand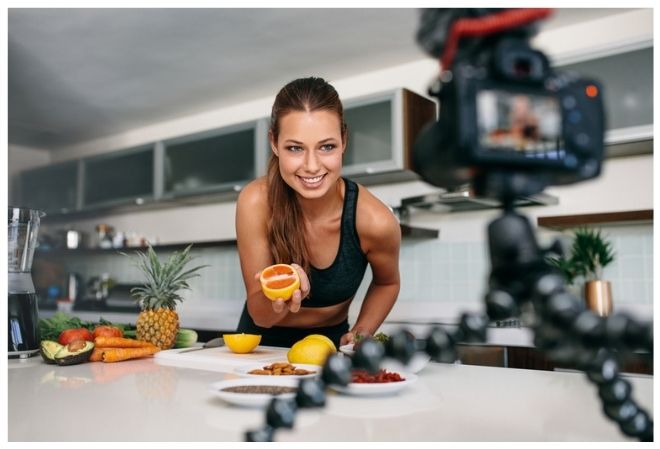 Video is an effective way to communicate your personal brand message online. Videos are popular on social media, and they're the type of content that's most likely to get shared.
Show Your Human Side
Why is this form of content so effective?
Your audience gets an interactive experience. They see your face, hear the tone of voice. They get to know, like and trust you.
Videos give you the chance to show your human side. You can make your message highly distinctive and personal. This anchors your brand identity.
Offer Your Audience Solutions
You can visually demonstrate how to do something. By sharing easy, do-able tips, you give your audience solutions. An explainer video helps you share your expertise.
Taking a subject that challenges your target market and using your expertise to offer them a solution, you build trust with your audience.
To optimise your video creation, pick a location that enhances your demo. Set up a camera, and talk directly to your audience.
Share Your Story
Sharing your personal brand story is a great way to use video. You can make a video bio explaining why you started your business and how you got to where you are today.
You can talk about the challenges you overcame or the solution you found. If your audience has the same challenges, they will relate to you. Your ability to relate is a key component in building your brand.
Make Important Announcements
You can use video to introduce new products and services.
Or announce a milestone you've finally achieved.
When you highlight progress in your business, you share this enthusiasm with your viewers. It's infectious. They root for you.
Whenever you have some exciting news, make a video to share it with your audience.
Answer Viewer Questions
You can create content by leveraging your audience's concerns. One way is to read their questions live, "on the air."
You can create a video, where you answer questions you received through email or social media.
Another way to create valuable content is to read your viewer's tweets or social media posts and comment on them.
Get Your Audience Involved
Get testimonials. Engage your followers, by encouraging them to submit videos of their transformation and progress. Then you share these videos with everyone.
Testimonials about you and your products/services are valuable social proof.
Interview an Expert
Find an influencer or expert in your niche and interview them, this can make excellent video content.
It exposes you to their audience, so you grow your following.
Interviewing is an easy way to produce high-value content.
Where to Share Your Video
If you are just getting started with video, you can create your own video channel on YouTube or Vimeo. Both platforms are popular and rank highly in search engines.
Encourage your followers to subscribe. Watching you on video will get them to know, like and trust you. They will become your brand ambassador.
Social media is the perfect vehicle for your video content. You can take advantage of the vast built in audience by posting to sites like Facebook, Twitter, Instagram, and LinkedIn.
Each platform has its own guidelines for video size and length, so verify the particular before you post to social.
Video Content – Just Plug and Play
Video production doesn't have to be elaborate to be effective. The ideal video length is between two and five minutes.
When you add video to your content delivery, you'll see a boost in your audience engagement and Personal brand.
Click here to Join us inside DSC to access a Masterclass on "Using Video to build your Personal Brand"