7 Tips on Leading a Virtual Bootcamp Like a Pro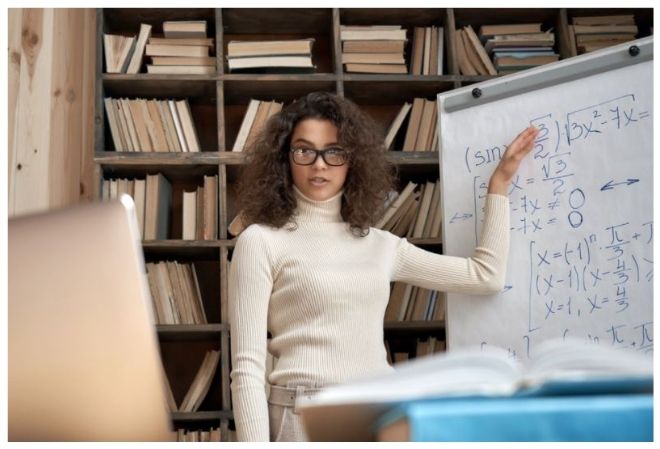 "But I'm Not a Group Teacher. I'm a 1-2-1 Client Coach".
Sarah prides herself on providing her clients with a very personalized experience. A transformation that she believes can be best achieved with 1-2-1 or small group coaching.
Making the pivot to coach virtual groups sessions can be a stumbling block for some coaches. A Virtual Bootcamp offers an excellent way to build relationships with a larger audience
*By offering an online educational opportunity that's energetic, highly focused, and oriented on getting results.
7 tips to Master a Virtual Bootcamp
1. Don't Get Hung up on "Teaching"
Teaching virtually is simply the process of taking what you know and communicating it to others.
Your aim is to do what you do best.
Identify the transformation that you want to give to your clients.
In a virtual Bootcamp, you drip feed the tasks in your transformation, with a framework of:
*Present the material
*Give them a task
*Monitor and assist (do a hot seat)
*Give feedback (do a 'hot seat')
*Have them repeat the tasks
Using this method to organize how you deliver your material virtually, helps you give your audience a 1-2-1 experience.
2. Two-Way Communication
A virtual Bootcamp is an effective client generation and business growth tool. As an expert, it gives you an opportunity to share your expertise and get valuable feedback.
*Best if you create an open line of communication. So it's easy for participants to reach you at any time, and feel encouraged to do so.
*Reply quickly and thoroughly to any queries.
Two-way communication builds bonds and creates energy during your Bootcamp.
3. Be Positive and Energetic
The content of your virtual Bootcamp is important, but your presentation is what determines the success of your virtual event.
Your energy and enthusiasm will motivate and inspire your participants.
*Exhibiting a positive mindset is key.
*Remember to focus on the best interests of your participants.
4. Keep the Participants Engaged
During your virtual Bootcamp, offer plenty of opportunities for interaction.
People can get restless and distracted, so design your Bootcamp to keep them engaged.
Check-in by asking open-ended questions; take breaks often.
You can also use engagement tools that your platform offers: such as polls, surveys or gifs.
*Communicate with dynamic facial expressions and gestures.
*Choose a background that enhances your theme, not distract.
5. Give Valuable Feedback
An added value of your Virtual Bootcamp is that your participants get to try what you're teaching. They receive live, real-time feedback from you.
*Set tasks throughout your event, make it experiential.
*Offer lots of feedback so your participants get the most value possible.
6. Master Your Tech
Technical issues can derail your participant's enjoyment. So rehearse using your technology before you run your first Virtual Bootcamp.
*Plan for and prepare a back-up strategy, incase your tech goes wrong.
*Have a flip-chart handy, as well cue card with your presentation notes.
*Invite a virtual assistant or friend to help you manage the technology during the event.
7. Mix Live and Pre-Recorded
You can create pre-recorded presentations to mix in with your live segments. This helps you to better control the delivery of your material. Avoid tech issues, that may arise during a live presentation.
*The energy and real-time feedback of a live Virtual Bootcamp can be amplified with a mix of live and pre-recorded material.
*The pre-recorded sections give you an opportunity to observe your participants reaction to the presentation; regroup and pivot the direction of your presentation, if needed.
Click here to Join us inside DSC membership, for a MasterClass on creating: "Engaging, High-Value Virtual Bootcamps"